Poland Shutters Synthetic Drug Shops
The Polish government is cracking down on the crunk!
An excerpt:
The Polish government announced Monday that it has shut down around a thousand stores that sold newly-emerging synthetic drugs, such as mephedrone and preparations containing synthetic cannabinoids (marketed under names like Spice and K2 in the US). It is also moving to amend its drug laws to cover such substances.

"The state will not flinch when it comes to using all legal means available in the struggle against these substances," Justice Minister Krzysztof Kwiatkowski

told reporters Monday

. "This is going to be a long and difficult fight because our opponent is extremely well-prepared, rich and determined," said Kwiatkowski.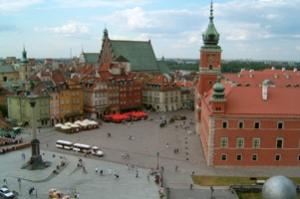 I don't know why they added that pic, but it's pretty so I'll keep it. As always, follow the link to read the rest...